instantphoto.eu Lomo Graflok Instax Back
Longtime we were hoping for the return of either 4x5 Polaroid or Fuji FP Instant film. This seems to be over. The biggest Instant film availabe is Fuji Instax Wide. So there were many DIY solutions for Instax Wide backs and some professionals found good solutions as well. The Lomo Belair Manual Instax back was a good basis, but is no longer made. So we all waited for a Standard Graflok Instax Back, motorized if possible. Finally Lomography launched a Kickstarter campaign for such a back and a year later the first backs were delivered. To have room for a darkslide, the back was raised. The inconvenience of raising it is that you need a raised calibration mask to put under your ground glass for focussing. So the back has a corresponding mask.
Some photos:

The box.



The mask.



The back.



Mask, back and a bit of information. No manual. You have to download the manual from their site.



The raised focussing mask to put under your ground glass.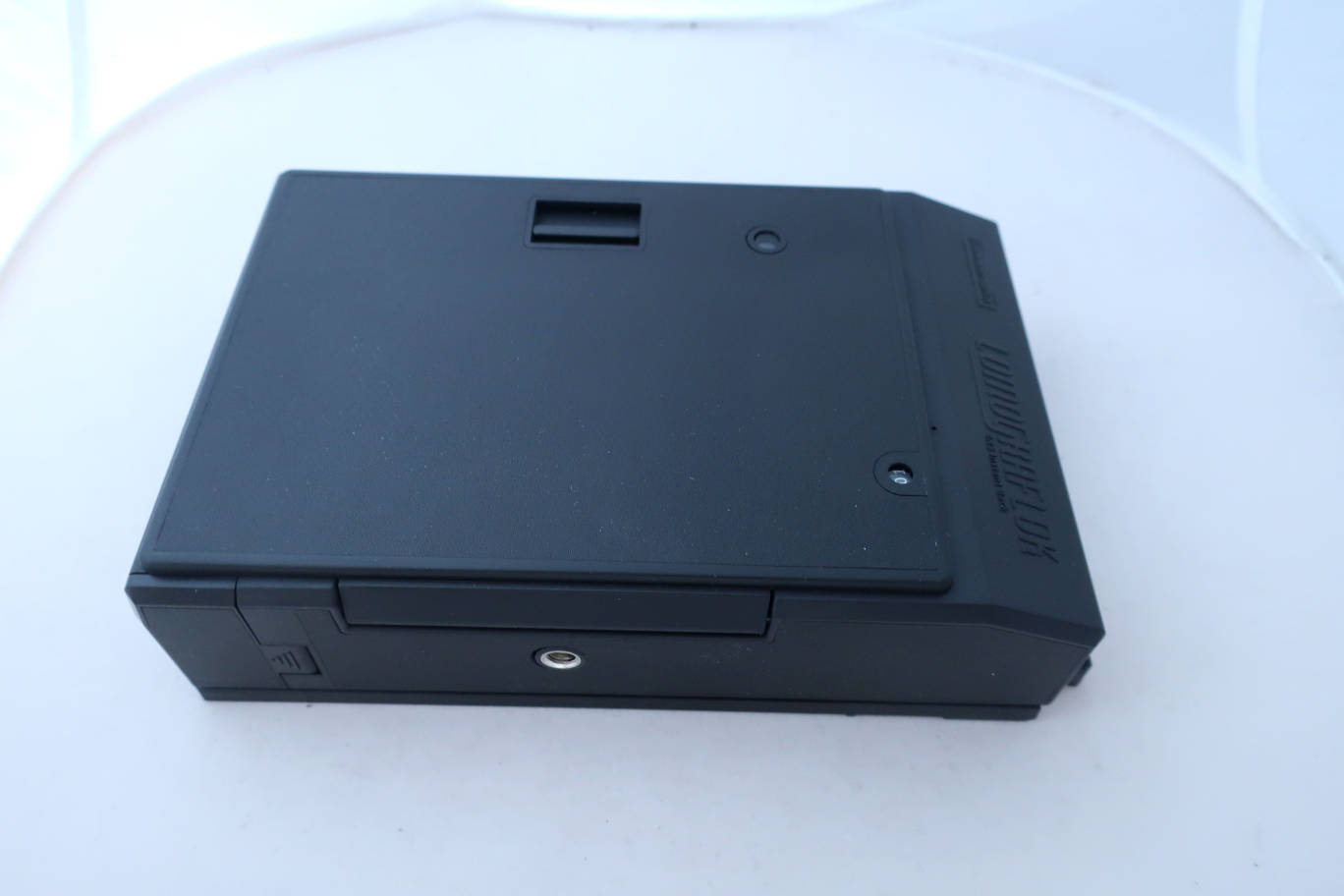 The back. To be attached via graflok sliders or to be put under your ground glass if you can raise the glass for more than 5cm.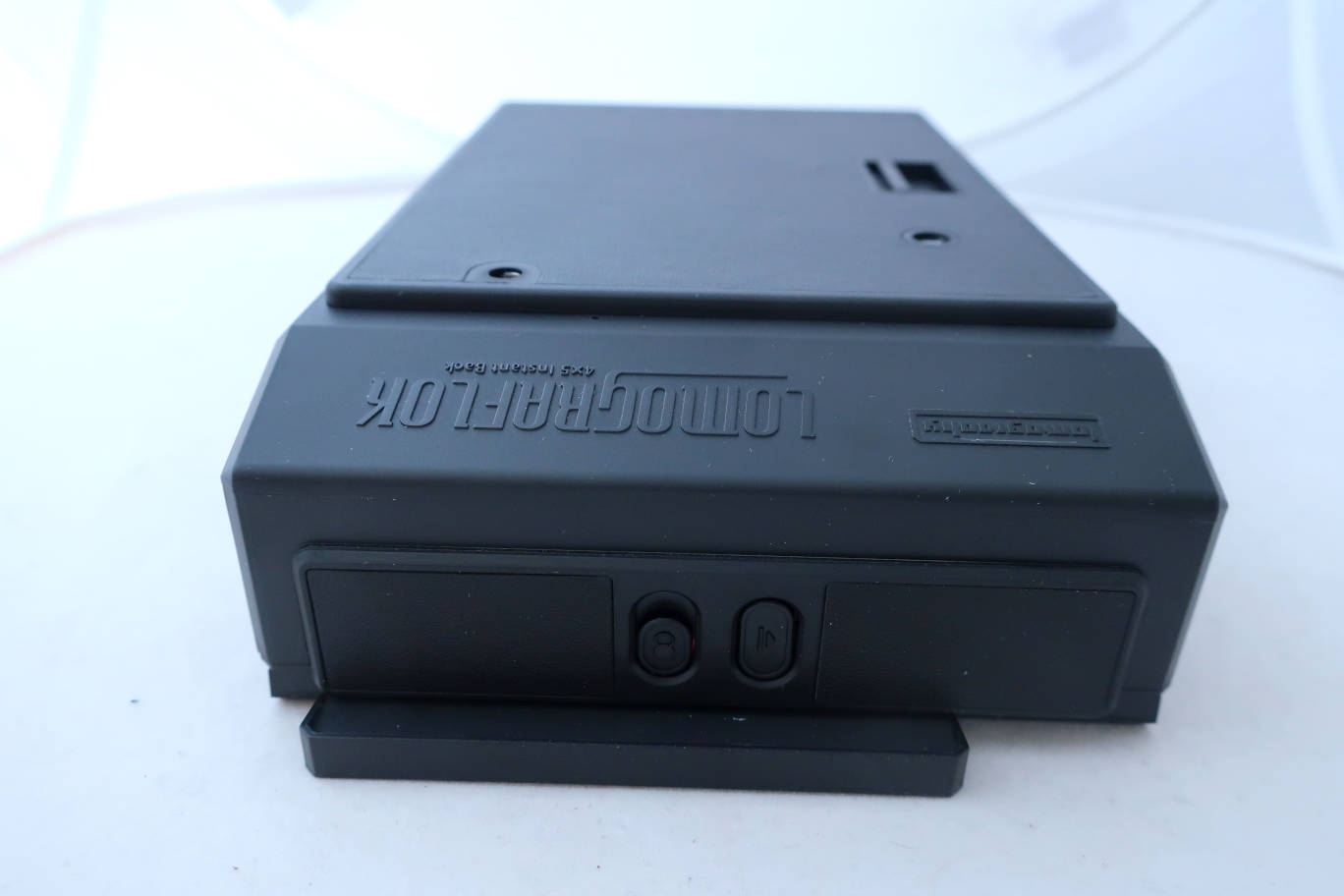 Darkslide lock which switches the back ON when unlocked. Ejection button, one push starts a whole ejection cycle.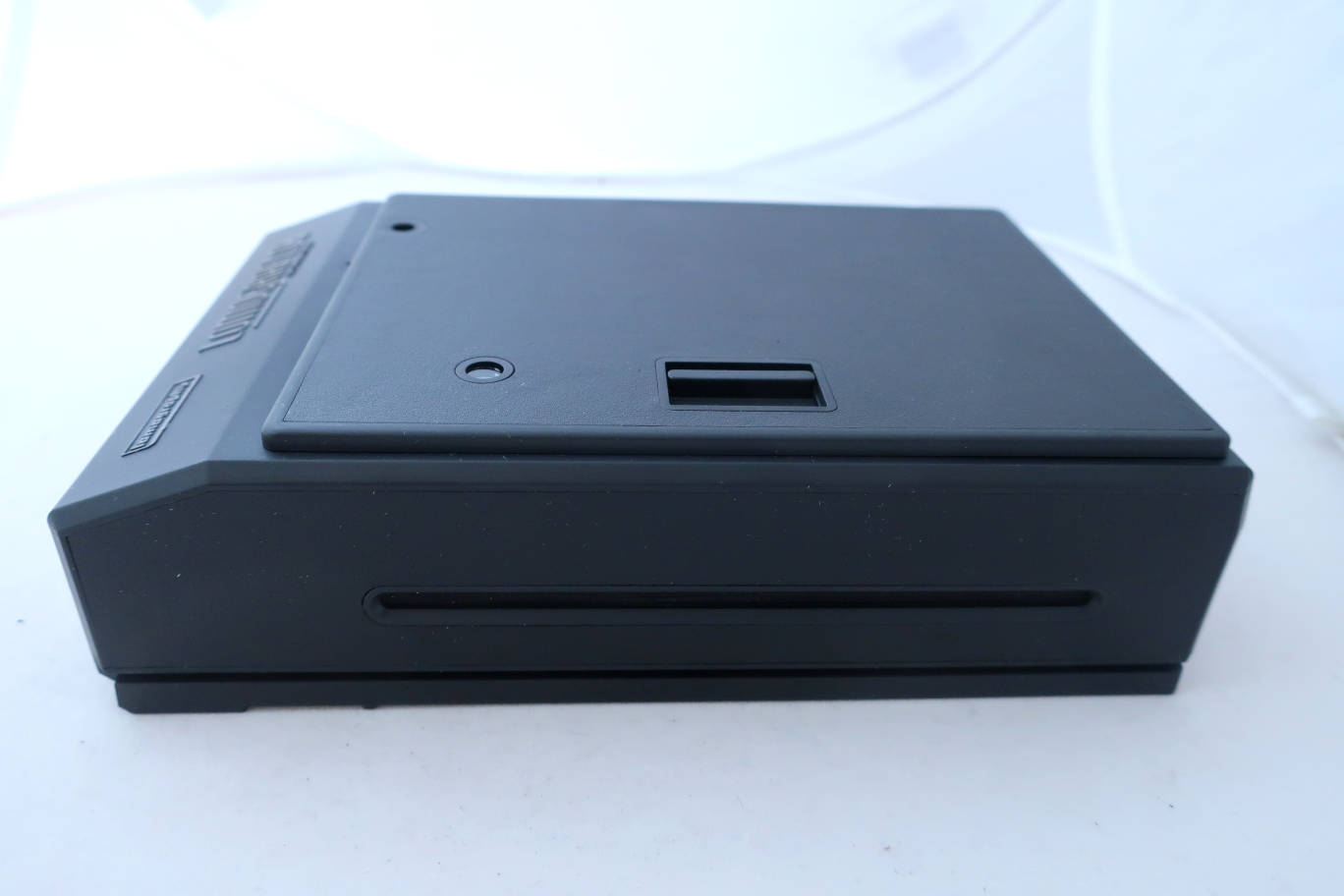 Ejection slot.



Camera side.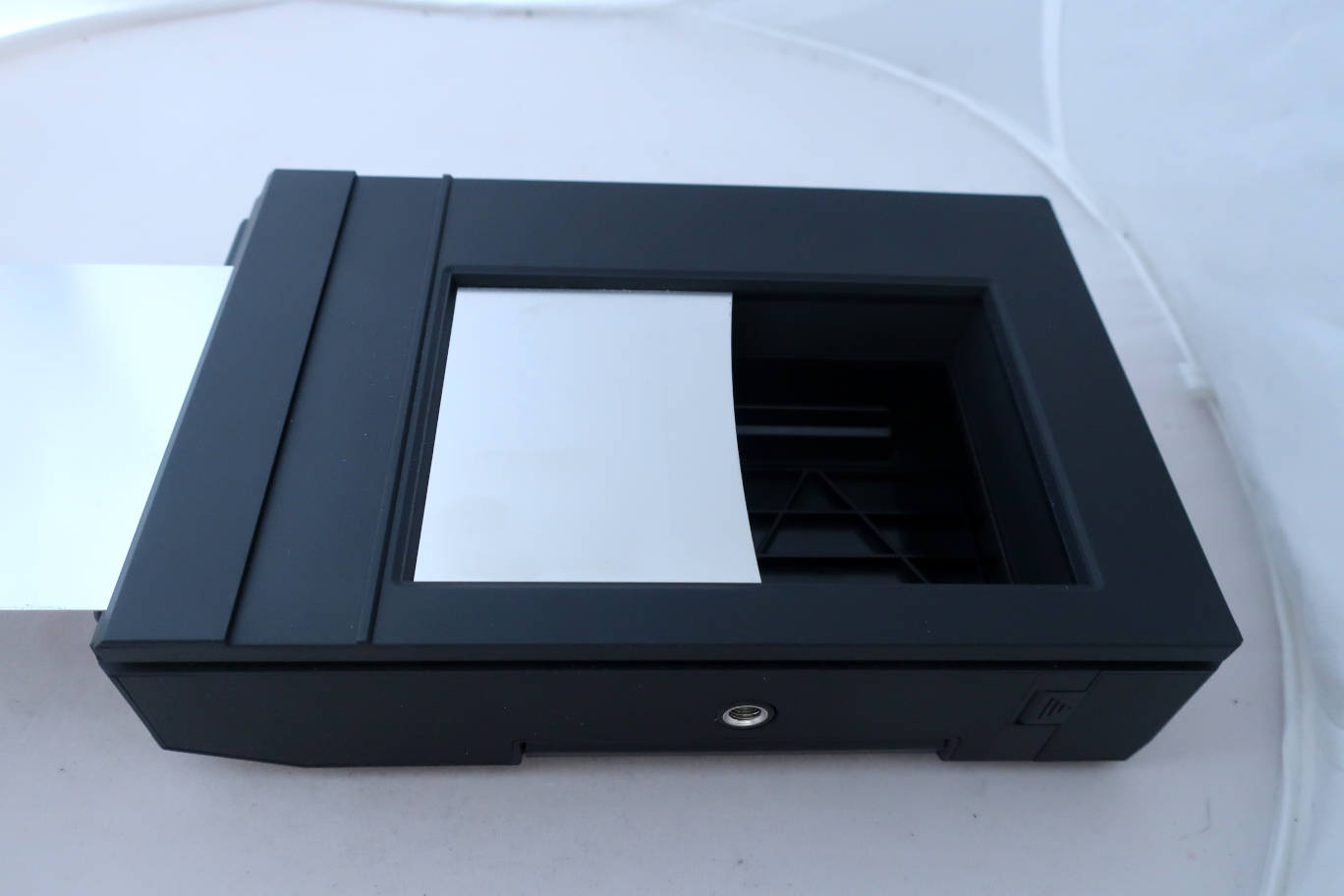 Darkslide pulled half way.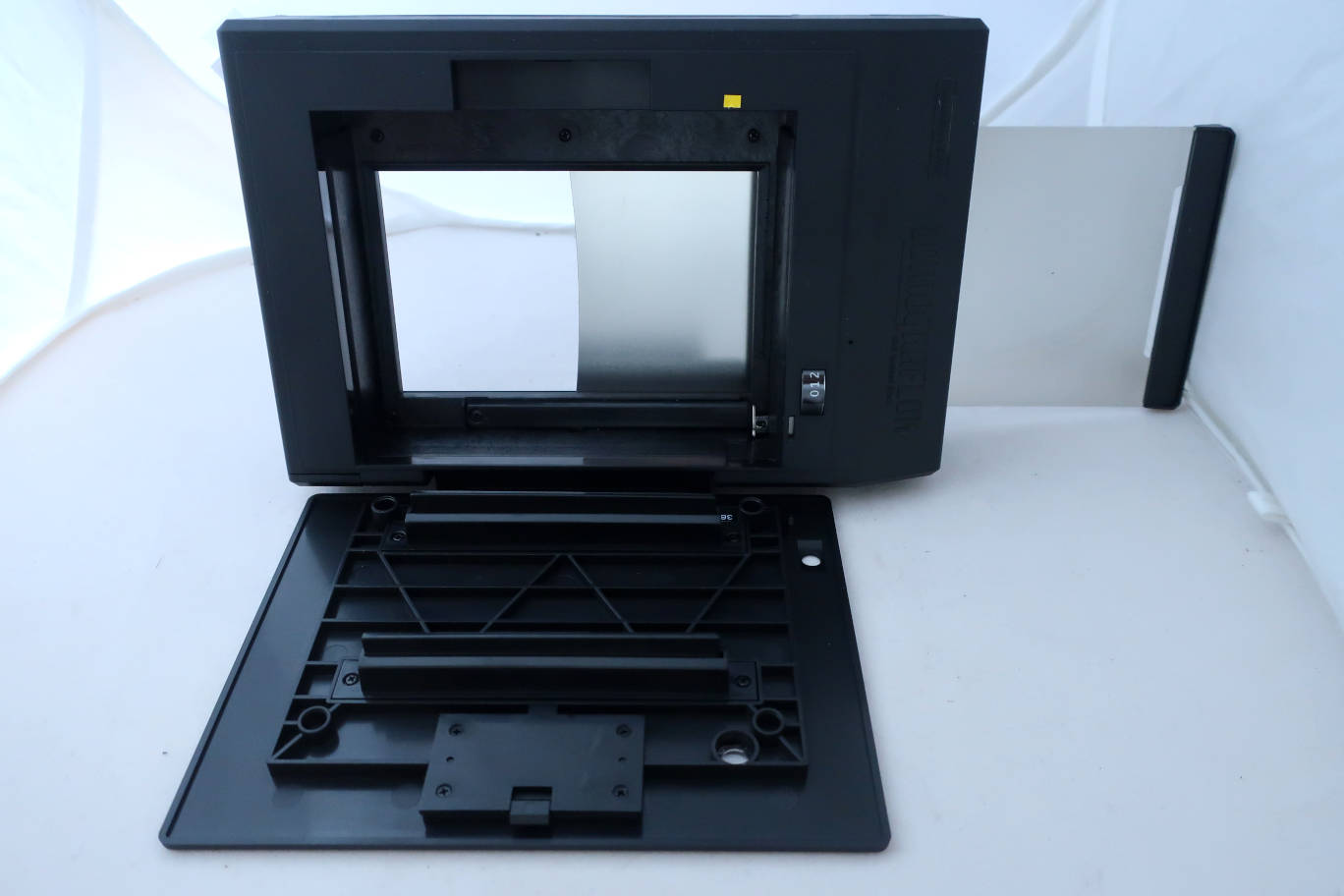 Back open.



Battery compartment, takes 4 AA batteries.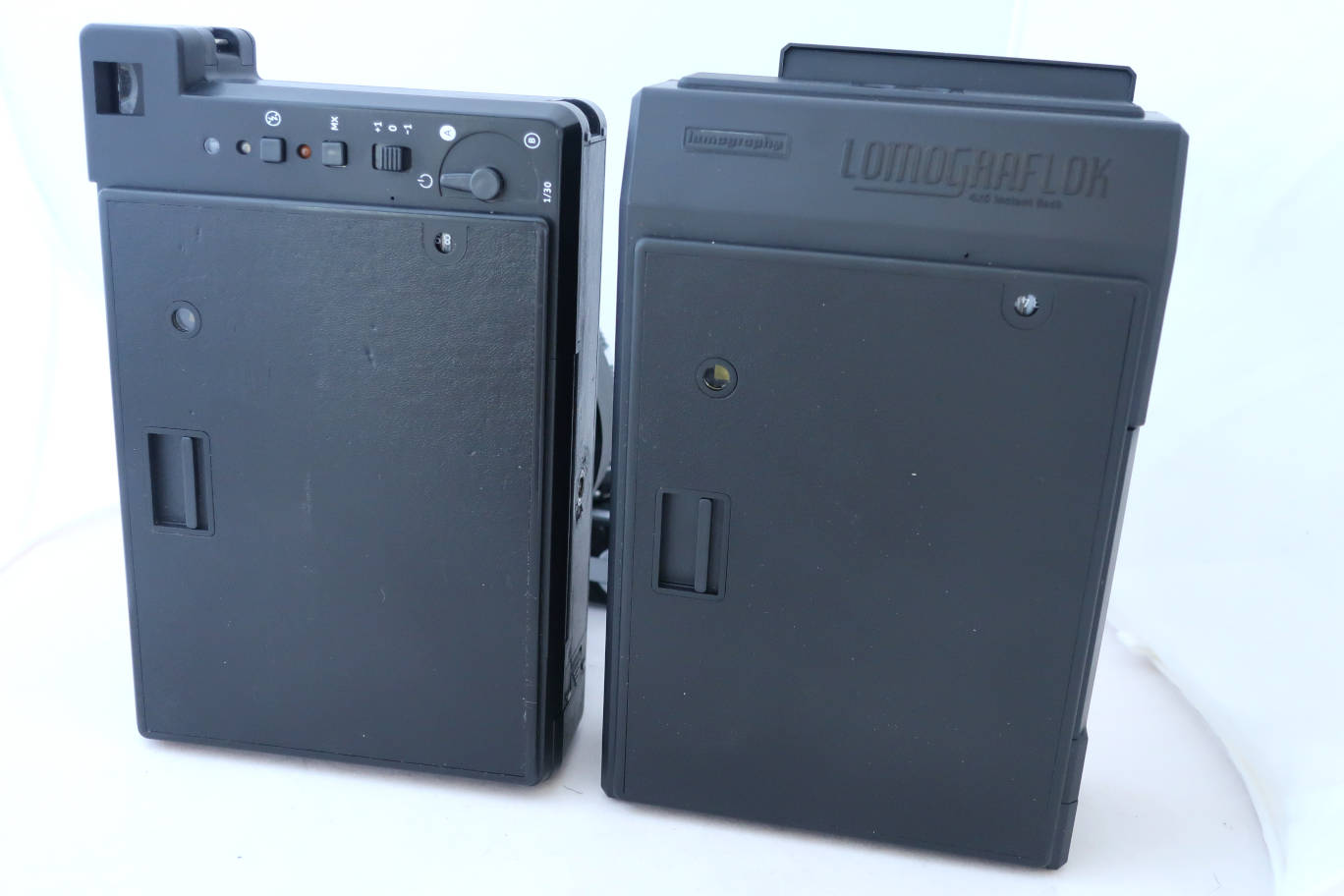 The back seems to be built with parts from the Lomo Wide camera.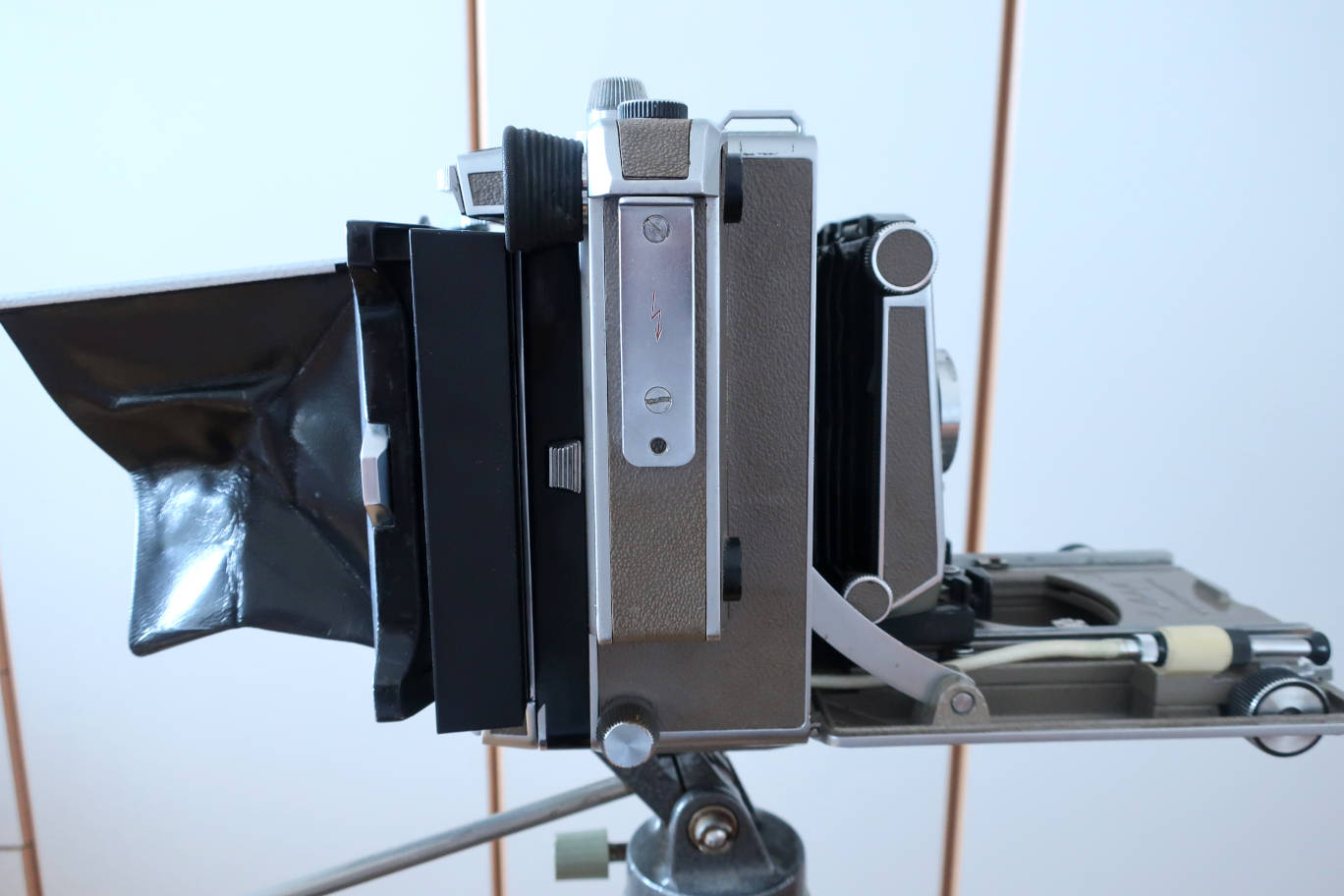 Raised mask under the ground glass of a Super Technika.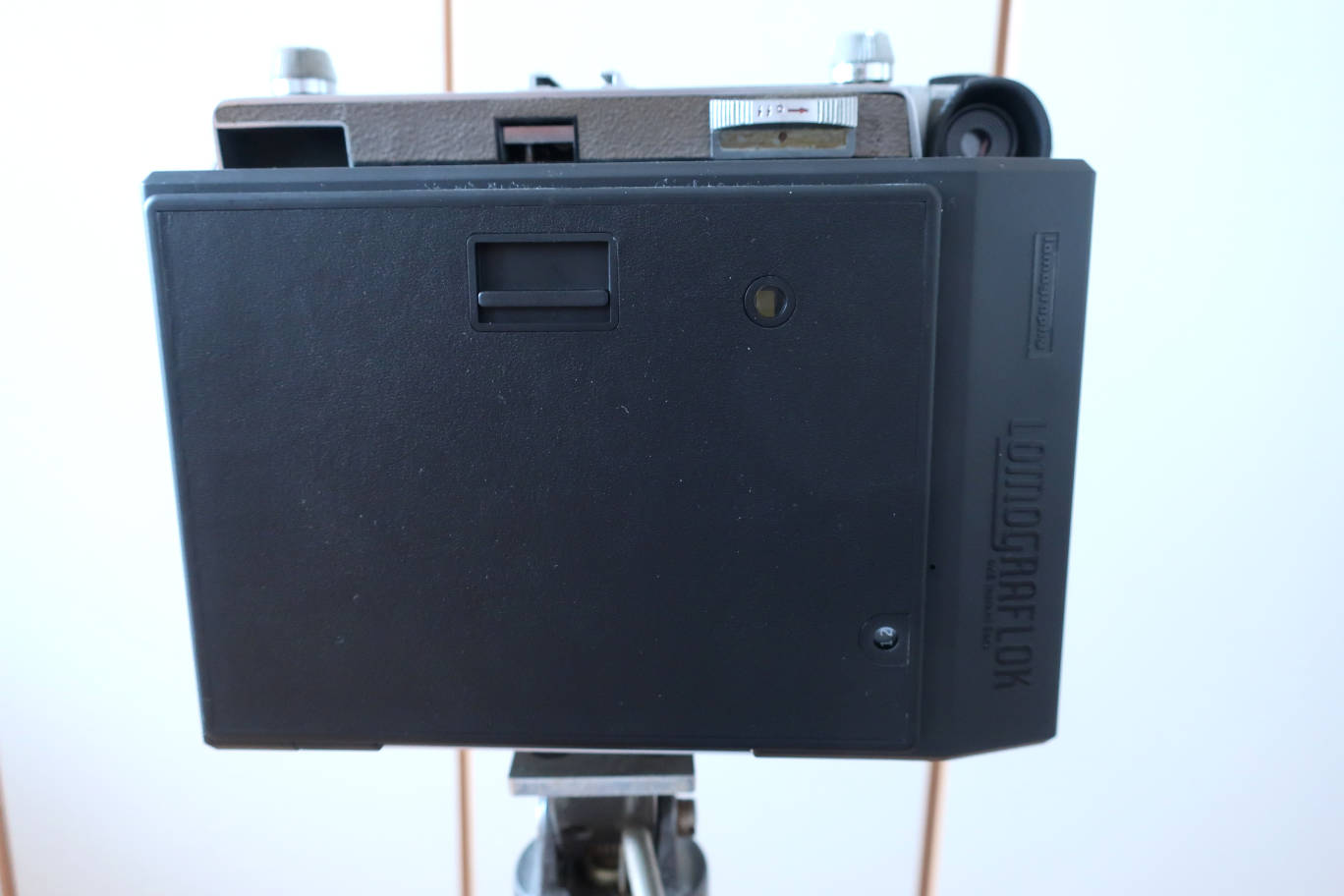 Back attached to a Super Technika. Not enough room to slide it under the ground glass.



Seen from the left side.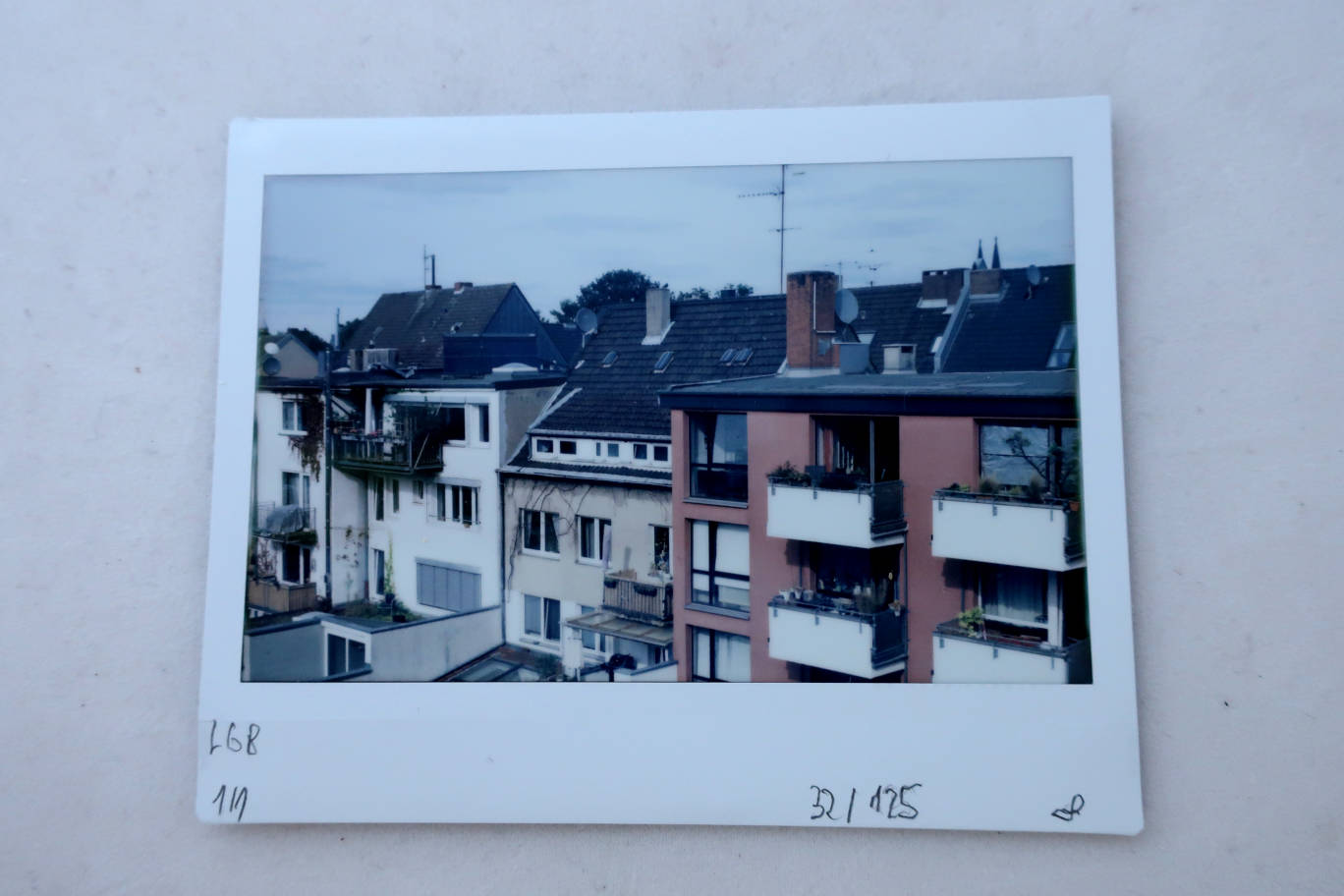 First photo, not scanned yet, so there are reflections. View from my Cologne bedroom over the roofs of the city. The tips of of the towers of our cathedral are just visible to the right. F32, 1/125s.



Interior photo, taken in my living room. F8, 1/10s

The back is easy to use, it fits well to a standard Graflok back. Build quality is fine. The darklide lock is a good idea. On a Technika the tabs for the Graflok sliders may hit the ejecting photo. So it's better to take the back off for ejection. This is the finally a motorized Graflok Instant back. I'm pleased as punch...

Some gereral words about Lomography and their service: There is a 2-year warranty, at least in Europe. My personal experience with their service is good so far. As most of their cameras are made of (cheap) plastic, there is no repair, they just exchange your defective camera. You have to send it in to their Vienna firm at your expenses, which is not cheap if you are not based in Austria, but they try to compensate by adding film or so to the return. You absolutely need a proof of purchase, there was heavy abuse by fraudulent customers they told me. So if you buy second hand or your camera is gift, be sure to put your hands on the proof of purchase. After the 2-years warranty period it's over. They will try to help for the expensive not-so-plastic cameras like the LC series, but for the rest there is no repair. Keep this in mind for the prices you pay for older gear.