This camera has been sold under two different names: "Spectra" and "Image System". It was launched in 1986 and has a different, more landscape style of film format, 9.2x7.3 instead of 7.9x7.9 square format of 600 film. The whole series has more exposure control possibilities than ordinary Polaroid cameras. The body is quite compact seen the film format and has a Sonar system. The series was expensive, just under $ 250 in 1986 for the first model. More advanced Pro models followed. The Pro model was first launched under the Minolta name, but it was built by Polaroid.

Most of these cameras have a plastic lens ("Quintic Lens"), but some SE cameras have a lens labeled "Glass Coated Lens" rather than "Quintic Lens". Just to make it clear: Polaroid was capable of building high quality plastic lenses and even to coat them, these lenses age well. And keep in mind that modern zoom lenses have plastic elements inside.

Features of the Image (or Spectra) model:

Lens: 125mm f/10 3-element "Quintic"
Shutter: electronic; range 2.8 sec - 1/200(?) sec.
Exposure: programmed automatic
Automatic focus; uses Polaroid Sonar AF system.
Infinity focus lock control.
Focus distance indicator in viewfinder. (feet or meters)
Built-in automatic electronic flash.
Flash fires automatically with every picture; can be overridden.
Built-in self timer.
Socket for electronic remote control.

Some photos:



The Polaroid Image System.



Back with quite some controls.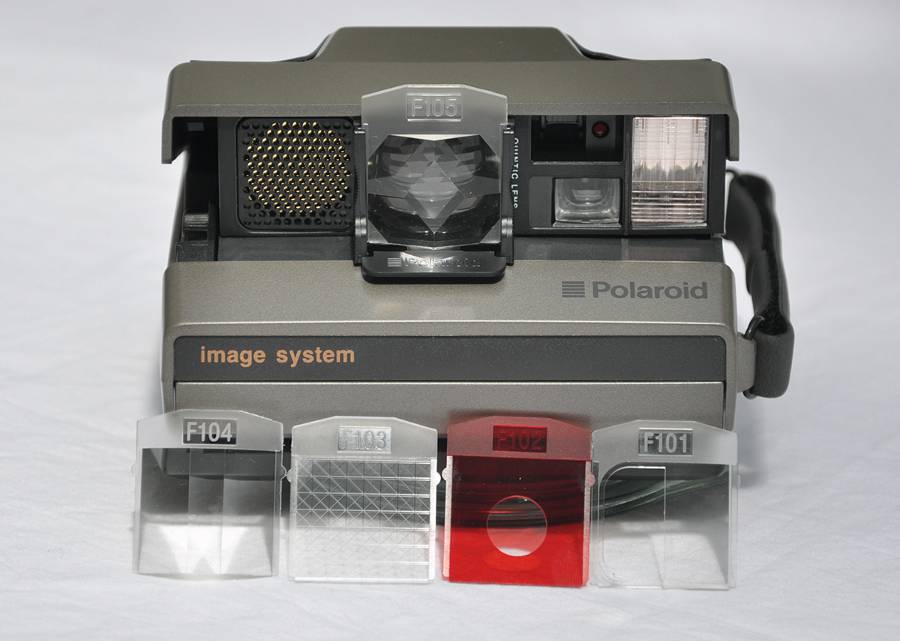 Front with filter holder attached and some filters.



Camera with a special effects filter set and the manuals. There was a second "creative" filter set available.



The boxes, sold in France.